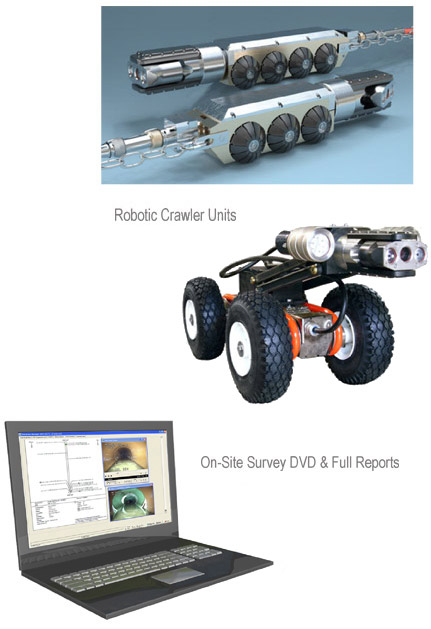 Advance Cleaners Ireland Ltd are proud to introduce the latest addition to our drains service fleet designed specifically for us to meet the needs of our customers.
Advance Cleaners Ireland Ltd have commissioned a new mobile CCTV unit packed with world class equipment from UK and American specialist suppliers. Using our extensive experience and industry knowledge we have equipped this vehicle to cater for all our field requirements. On a practical level its implementation will allow us access to the most restricted and inaccessible drains which challenge current equipment.
Custom built for Advance Cleaners, this unit is fitted with the latest developments in CCTV technology, touch screen monitors, recording equipment and pioneering software allowing us to survey diameters from 100mm to 1100mm and pipes ranging up to 250 metres in one run.
We have installed industry specific PTZ cameras equipped with LED lighting which are operated by our fully trained WRC team producing crystal clear and precise images of your problem area. When combined with your detailed site reports we can identify the specific issues or potential problems within your drainage system.
The van carries inspection equipment to examine all types of drains and includes push rods and two specialised robotic crawlers. With each job we will produce a full DVD and report based on our findings and our recommendations on how best to deal with the issue.