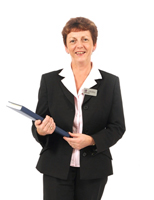 Cathy Cowman also received a well deserved award for Site Supervisor at the recent ICCA Awards for PNC Offices, IDA Business Park, Wexford. Cathy is a firm favourite with each of our clients with her boundless energy and commitment to each of her sites.
In response to Cathy's ICCA Award Joe Walsh MD of Advance Cleaners says " Cathy is the back bone of the contracts division in Advance Cleaners, to see such a dedicated member of our staff receive such an award is fantastic!"
Congratulations Cathy!