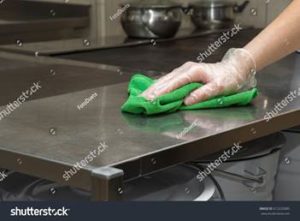 At Advance Cleaners we supply a wide variety of services to the catering industry, such as kitchen /  canteen deep cleans and canopy filters and housing cleaning.
We provide a quality service first time every time. With our 40 plus years of experience we are both qualified and experienced to help you keep your kitchen facilities up to code.
Whether you have an upcoming Health and Safety Audit or regular up keep to be looked after , we are available to create a tailored service to meet your needs.
To see how we can service you and your business please contact a member of our team by calling us on 053 9145500 and a member of our management team will look after your needs.
Can we keep the filter cleaning picture and add in the following kitchen cleaning one also. I'll leave it to you to place it where you think.